This post may contain affiliate links. If you buy thru these links, we may earn a commission at no additional cost to you.
---
For Aromatherapy purposes, whenever you're applying Essential Oils to the skin — either in a blend, or individually — you'll need a base oil to serve as a "carrier oil".
Here are the best Carrier Oils to consider…
Top 3 Carrier Oils
The Carrier Oils used most frequently when mixing Essential Oils for Aromatherapy purposes are:
Truth be told, there are actually lots of great choices when it comes to Carrier Oils.
Basically, any of the vegetable, nut, and seed oils that people regularly use for cooking and food preparation could be used. But it's worth noting:
Most of the oils you typically find in grocery stores are highly refined and they contain solvents and petroleum residues.
Pure, unprocessed oils such as those marked "organic" and "cold-pressed" are the best for Aromatherapy — because they're the richest in vitamins, minerals, and proteins which nourish the skin.
Other Carrier Oils To Consider
Each of the following Carrier Oils is good for one reason or another. Most people who use Essential Oils for Aromatherapy purposes find a handful of Carrier Oils that they like, and then use them all at different times for different purposes.
Here are some other popular Carrier Oils:
Apricot Kernel oil – good facial oil; high in Vitamins A and B which aid in healing and rejuvenating skin cells
Arnica oil – good for inflammation and bruising, but do not use on broken skin
Avocado oil – good for dry & aging skin types; rich and heavy with minor sunscreen effects
Calendula oil – good as a body oil; speeds up healing and moisturizing for dry or damaged skin
Canola oil – good for massaging; absorbs easily; light in texture; odorless; very long shelf life
Castor oil – good for sealing in moisture; a heavy oil that seals and protects
Corn oil – good medium-weight oil; contains vitamins and minerals that are good for skin
Evening Primrose oil – good as an antioxidant oil so it's often added to other Carrier Oils to prolong their shelf life
Grapeseed oil – good as a massage oil and facial oil; very light and penetrates the skin quickly
Hazelnut oil – good for facials; loaded with vitamins, minerals and proteins
Jojoba oil – good for very dry or very oily skin conditions; often added to other Carrier Oils to prolong their shelf life
Olive oil – good for most preparations; "extra virgin" has the highest amount of vitamins and minerals
Peanut oil – good basic aromatherapy oil; rich in vitamins and proteins
Safflower oil – good for softening the skin; it's a light-to-medium weight oil
Sesame oil – good for a number of skin conditions; loaded with Vitamin E, minerals, and proteins; has an SPF of 4
Soy oil – good as a massage oil; high in Vitamin E
St. John's Wort oil – good for muscle and joint inflammations; healing properties are good for first aid uses
Sunflower oil – good for massage, body lotions, and body oils; rich in Vitamin E
Sweet Almond oil – good as a massage oil; loaded with protein; absorbs into the skin rapidly; odorless
Vitamin E oil – good for prolonging the shelf life of other Carrier Oils; very thick; antioxidant; heals scar tissue and rejuvenates skin cellular activity
Walnut oil – good for the nervous system; medium weight; absorbs easily
Wheatgerm oil – good for healing scars, burns and stretch marks; loaded with Vitamins A, D, and E
…They all work well as Carrier Oils in Aromatherapy. Just take your pick!
You can also use an unscented body lotion as a Carrier for your Essential Oils. Especially good are Vitamin E lotions and those loaded antioxidants like Vitamin E.
The Carrier Oils I Use:
Sweet Almond Oil

Sunflower Oil

Sesame Oil

Vitamin E Oil
Do This To Your Carrier Oils
It's a good idea to open up a few capsules of Vitamin E and add that to whatever Carrier Oil you choose — 400IU of Vitamin E for every 1 oz. of Carrier Oil.
In addition to prolonging the shelf life of your Carrier Oil, Vitamin E has a variety of healthy benefits for your skin. It helps heal scar tissue, and it prevents aging by rejuvenating skin cellular activity.
Other great antioxidants to add to Carrier Oils include:
Wheatgerm oil
Jojoba oil
Evening Primrose Oil
…in a quantity of about 10%.
Lavender and Tea Tree Oil are the only Essential Oils which can be applied directly on the skin "neat" (or undiluted) and therefore don't require a Carrier Oil.
How Much Carrier Oil & How Many Drops of Essential Oil?
As a rule, for every 1/2 oz. (1 tablespoon) of Carrier Oil, you'll want about 9 drops of Essential Oil(s) to use that mixture as a body lotion or massage oil.
To give you an idea…
I bought a 4 oz. (1/2 cup) bottle of Sweet Almond oil as a carrier oil, to which I added 50 drops of various Essential Oils that were mentioned in a recipe for a stress-relieving aromatherapy blend.
For the bath… "Some popular oils used as carrier-agents are sweet almond, canola, soy and safflower. These are wonderful for their moisturizing abilities, leaving a thin film of oil on the surface of the water which will envelope your body as you sink in. However, they also tend to leave an oily ring in the bath tub. I personally prefer using carriers like sweet cream, honey, Castile soap, or a bath salt mixture." —Valerie Gennari Cooksley
IMPORTANT: This information pertains to the normal use of Essential Oils for aromatherapy purposes, as used by the average human being. When using these oils with children or senior citizens, only use half of the amount recommended. Furthermore, women who are pregnant and people who have skin or health issues should conduct further research as to which Essential Oils should be avoided for your condition. Not all Essential Oils are harmless. In fact, several are quite dangerous when used improperly. Always keep your bottles of Essential Oils out of the reach of children and pets, as many are poisonous if ingested!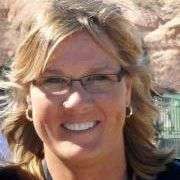 I like to help people find unique ways to do things that will save time & money — so I write about "outside the box" Household Tips and Life Hacks that most wouldn't think of. I'm super-organized. And I LOVE to clean! I even enjoy doing laundry (but not ironing). I'm also a lifelong dog owner — so I often share my favorite tips for living with dogs inside your home (like smart home design choices and dog-friendly cleaning & decorating ideas). Career-wise, I've been sharing my best ideas with others by blogging full-time since 1998 (the same year that Google started… and before the days of Facebook and YouTube). Prior to that, I worked in Higher Ed over 10 years before switching gears to pursue activities that I'm truly passionate about instead. For example, I've worked at a vet, in a photo lab, and at a zoo — to name a few. I enjoy the outdoors via bicycle, motorcycle, Jeep, or RV. When I'm not cleaning, organizing, decorating, or fixing something… you'll find me at the corner of Good News & Fun Times as publisher of The Fun Times Guide (32 fun & helpful websites). To date, I've personally written over 200 articles about cleaning, organization, DIY repairs, and household hacks on this site! A few have over 2M shares; many others have over 100K shares.