This post may contain affiliate links. If you buy thru these links, we may earn a commission at no additional cost to you.
---
How many days have homes been on the market in your neighborhood? Or in the areas where you've been shopping for a new home?
It may seem like a long time for some homes — even in the really 'hot' neighborhoods. But chances are, your local Realtors are fudging the numbers in their reports to show that houses are selling faster than they really are.
Here's how they do it…
According to a Nightline report I saw last night, Realtors all over the country are relisting the same homes for sale — time and time again.
The result?
With each relisting, they get a new MLS number. Then, they simply use the last MLS number when they print out their reports showing average days on the market (DOM) for the homes in their area.
In this video, it was stated that the process of relisting a home for sale can be done in less than 2 minutes, simply by re-entering the basic info (square feet, number of bedrooms, number of bathrooms, etc.) into an online listing service. Wa-lah, you have a whole new MLS # and the ticker for days on the market starts all over again.
According to Joe Niece of Niece Homes in Minnesota:
I would say we re-list about 60% of our homes at least once. Source
Of course, if you're a Realtor or a home seller, continuous relistings work to your benefit because, in the end, you can state that your home sold more quickly than it actually did.
On the other hand, if you're a home buyer, you should realize that days on market reports are pretty much useless these days — unless days on market are clearly differentiated from cumulative days on market. (The odds of that are quite slim.)
If you happen to have a buyer's agent helping you find a home, rest assured that they can provide you with the true days on the market for any house that is for sale in your area. (True days on the market are tracked as Cumulative Days on the Market, or CDOM.)
Buyer Beware…
Things are not always as they might seem.
You can't help but wonder about those 'average days on market' reports that all the local real estate agents keep sending in their glossy little postcards and newsletters. Chances are, the numbers they use are based on the most recent MLS listing for any particular home, they're not cumulative.
I applaud the handful of people who spoke up in this piece (like James Bednar of the New Jersey Real Estate Report and Michael Lyon of Lyon Real Estate in Sacramento) who believe that re-listing homes is simply unethical. They are helping to create change in the real estate industry by trying to get relistings regulated.
Bednar states on his blog this morning:
Note to New Jersey Realtors: Stopping this practice is now my personal mission. I will go to no end to have this practiced stopped. From the local boards, to the NJAR, the legislators, the real estate commission, the DOBI, etc. Hell hath no fury.
He talks about the huge amount of email he received after this report aired on Nightline. Most Realtors are mad at him and try to justify their actions of relisting properties. Most consumers are grateful to him and encourage him to keep trying to make a difference in the real estate industry.
The National Association of Realtors says it hasn't seen a need for regulation on re-listing because it is not aware of a problem. Source
More Helpful Tips For Home Buyers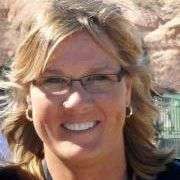 I like to help people find unique ways to do things that will save time & money — so I write about "outside the box" Household Tips and Life Hacks that most wouldn't think of. I'm super-organized. And I LOVE to clean! I even enjoy doing laundry (but not ironing). I'm also a lifelong dog owner — so I often share my favorite tips for living with dogs inside your home (like smart home design choices and dog-friendly cleaning & decorating ideas). Career-wise, I've been sharing my best ideas with others by blogging full-time since 1998 (the same year that Google started… and before the days of Facebook and YouTube). Prior to that, I worked in Higher Ed over 10 years before switching gears to pursue activities that I'm truly passionate about instead. For example, I've worked at a vet, in a photo lab, and at a zoo — to name a few. I enjoy the outdoors via bicycle, motorcycle, Jeep, or RV. When I'm not cleaning, organizing, decorating, or fixing something… you'll find me at the corner of Good News & Fun Times as publisher of The Fun Times Guide (32 fun & helpful websites). To date, I've personally written over 200 articles about cleaning, organization, DIY repairs, and household hacks on this site! A few have over 2M shares; many others have over 100K shares.