This post may contain affiliate links. If you buy thru these links, we may earn a commission at no additional cost to you.
---
Ever wonder exactly how many drops of Essential Oil you should use?
Following are some of the best (and most popular) ways to enjoy the benefits of Aromatherapy — from basic inhalation methods and vapor mists to personal ointments and air fresheners — and the number of drops of Essential Oils to use.
Check out all of the fun ways that you can use Essential Oils!…
Ways To Use Essential Oils + Number Of Drops
#1 – Steam/vapor mist — place 6 to 8 drops of Essential Oil in a bowl of steaming hot water. Place a towel over your head, lean over the bowl and inhale deeply for several minutes.
#2 – Bath bombs — sift 1-3/4 cups of baking soda, 1 cup of citric acid, and 2 cups of cornstarch to remove lumps. Add 5 to 6 drops of Essential Oil. Mix well and form into fun shapes.
#3 – Diffuser mist — combine 4 oz. of water with 15 to 20 drops of Essential Oil in a diffuser for hours of aromatherapy in your room.
#4 – Light bulb ring — place 1 or 2 drops of Essential Oil onto the light bulb ring.
#5 – Air freshener spray — add 50 drops to 4 oz (1/2 cup) of distilled water in a spray bottle. Shake well before spraying.
#6 – Tissue/handkerchief/towel — put 1 or 2 drops of Essential Oil on it, and inhale from it throughout the day.
Inhalation is the most effective method for aromatherapy benefits on the emotions.
–Valerie Gennari Cooksley
#7 – Vacuum cleaner — add 2 to 3 drops to the bag or filter.
#8 – Palm of hands — rub 1 to 2 drops of Essential Oil into the palm of your hands, then inhale.
#9 – Healing ointment — add 20 drops to 1/2 oz (1 tablespoon) of carrier oil. Choose your Essential Oils based on their unique healing properties.
#10 – Humidifier or vaporizer — add 10 to 20 drops to the water of a vaporizer or humidifier.
#11 – Candles— light a candle and allow it to burn for about 5 minutes. Extinguish the candle and place 1 drop of Essential Oil in the melted wax (not on the wick). Then, relight the candle.
#12 – Shower gel — add 2 to 8 drops of Essential Oil to any unscented shower gel before showering.  BONUS: Add some of the shower gel to your bath water for a soothing scented bath!
Because Essential Oils are organic in nature, and have a very inherently low molecular weight, they are absorbed through the pores and hair follicles of the skin. Unlike synthetic chemicals or drugs, Essential Oils do not accumulate in the body. They are excreted in the urine, feces, perspiration, and our breath. It takes anywhere from 15 minutes to 12 hours for these essences to be fully absorbed. It takes about 3 to 6 hours to expel or metabolize them in a normal healthy body, and up to 12 to 14 hours for an unhealthy, obese body.
—Valerie Gennari Cooksley, certified aromatherapist
More About Using Essential Oils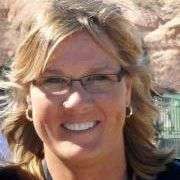 I like to help people find unique ways to do things that will save time & money — so I write about "outside the box" Household Tips and Life Hacks that most wouldn't think of. I'm super-organized. And I LOVE to clean! I even enjoy doing laundry (but not ironing). I'm also a lifelong dog owner — so I often share my favorite tips for living with dogs inside your home (like smart home design choices and dog-friendly cleaning & decorating ideas). Career-wise, I've been sharing my best ideas with others by blogging full-time since 1998 (the same year that Google started… and before the days of Facebook and YouTube). Prior to that, I worked in Higher Ed over 10 years before switching gears to pursue activities that I'm truly passionate about instead. For example, I've worked at a vet, in a photo lab, and at a zoo — to name a few. I enjoy the outdoors via bicycle, motorcycle, Jeep, or RV. When I'm not cleaning, organizing, decorating, or fixing something… you'll find me at the corner of Good News & Fun Times as publisher of The Fun Times Guide (32 fun & helpful websites). To date, I've personally written over 200 articles about cleaning, organization, DIY repairs, and household hacks on this site! A few have over 2M shares; many others have over 100K shares.