This post may contain affiliate links. If you buy thru these links, we may earn a commission at no additional cost to you.
---
When it comes to buying a new home, you may think that because it came with brand new appliances that you have nothing to worry about repair-wise.
However, brand new doesn't mean infallible. It just means never used before or newly manufactured.
Guess what? Even the newest home systems and appliances fall short sometimes — and they'll usually malfunction at the oddest, most inconvenient times. This is true whether you're in a brand new home or a house that you've been living in for years.
So the question arises: should you buy a home warranty or a home appliance warranty to protect the systems & appliances inside your home?
Recently, some friends of ours were raving about their experiences with a home warranty, so I did a good bit of research to help my hubby and I decide if it makes sense for us.
A home warranty is not an insurance policy, but rather a contract to service, repair or replace specifically listed household systems (such as plumbing or heating) and appliances — the kinds of mechanical breakdowns not covered by homeowner's insurance. Source
Home Warranty vs Appliance Warranty
For the record, a home warranty is the exact same thing as a home service plan or a home service contract.
A number of providers of home service contracts market their products under the term "home warranty." That's OK. Warranty is a marketing term and one which real estate professionals use as well. Source
So first, let's talk about what's covered under a home warranty vs a home appliance warranty.
A home warranty (offered by home warranty companies) typically covers the major systems within your home — the standard items that are included whenever a new home is built — like:
A/C (including ductwork)
Ceiling Fans
Central Vacuum
Doorbell
Electrical
Garbage Disposal
Heating (including ductwork)
Plumbing
Range/Oven/Cooktop/Hood
Smoke Detectors
Toilets
Water Heater
A home warranty is a 1-year service contract that covers repairs and replacements of most major home appliances and system components due to failure, standard usage, and other problems that happen due to age. A home warranty will typically cover most major components of large home systems — such as your HVAC (central heating ventilation air condition), hot water heaters, plumbing, electrical and more.  Source
A home appliance warranty (also offered by home warranty companies) typically covers the additional appliances within your home — optional items that many people buy after moving into their new home — like:
Clothes Dryer
Clothes Washer
Dishwasher
Garage Door Openers
Microwave
Refrigerator
Trash Compactor
Appliances are built a little differently than they used to be. Some refrigerators and washers cost $3,000. And the parts are so expensive because newer units all have computer boards. It can cost $200 to $300 for a part. The high cost of parts is mostly attributed to the fact that today's energy-efficient machines seem to break down more easily. Source
IMPORTANT: Don't confuse a home appliance warranty offered through home warranty companies with extended warranties offered by retailers and manufacturers.
One of the most popular extended warranty companies for electronics and appliances is Square Trade. You've probably heard of it. Even major online retailers like QVC and Amazon choose Square Trade to handle their extended warranties. They're good, but home warranty companies are better.
The biggest differences between appliance warranties offered by an extended warranty company and those offered by a home warranty company are:
Through a home warranty company, you get faster service from a certified technician (that you don't have research and to find yourself).
And you'll get the item repaired or replaced much faster than you would through a traditional extended warranty.
Working with a home warranty company is completely hassle-free because all of the burden is on them. With a traditional extended warranty on appliances and gadgets, all of the burden is on you.
What About A Combination Plan?
A combination plan from a home warranty company provides coverage for both — your home's systems and appliances.
That way you're not stuck with out of pocket expenses should any of the above items malfunction after you move into your new home.
There's probably not a single home service contract that is written to perfectly meet your needs, as is.
Fortunately, most home warranty plans allow you to purchase optional coverage for things like a hot tub or spa, second refrigerator, swimming pool, pumps, and anything else not covered by the basic plan.
Our friends have a combination plan and they are very happy with it. They've always received incredibly fast service and repairs. And they've even received brand new appliances in place of the broken ones a few times! They continue to renew their contract year after year. (I think they've done it for 8 years now,)
Your home warranty is renewable for as long as you own your home (though some providers won't allow you to re-up if you have had a gap in coverage), usually for about $350 to $500 per renewal year. A single major repair can pay for years' worth of coverage – if your home warranty provider pays to replace a $7,000 furnace, that policy has paid for itself for as long as 20 years! Of course, big repairs aren't needed every year, but when they are needed, they always seem to come at Christmas, or when you have just had a new baby, or started a business — times when cash is tight. So, it is a no-brainer to just keep on renewing your home warranty when it comes due – that $400 check will be a lot easier to write than the $5,000 one you'll have to write if the air conditioner breaks after you let your coverage lapse. Source
Reasons To Get A Home Warranty / Appliance Warranty
In my opinion, paying for either a home warranty or an appliance warranty can be beneficial — especially if you're living within a budget and you are tight on cash.
The cost to repair or replace appliances can catch you by surprise!
No matter how conscientious you are, many things in the house don't last forever, and eventually, will need replacement or repair … The cost of fixing or replacing these items keeps going up an average of 10% to 20% a year for service … Your average cost for service repairs is about $125 $425. Replacement cost are $325 – $3,500 and going up. A warranty will save you hundreds of dollars over typical repair and replacement service costs –  Source
Here's another reason why a home warranty makes sense:
With so many families relocating every 3 years, few have time or confidence to find good, proven plumbers or heating and cooling technicians and electricians in their new neighborhoods. A home service contract gives you one simple 800 number to call to provide guaranteed service by proven and reputable professionals in your community. Source
Reasons NOT To Get A Home Warranty / Appliance Warranty
Home warranty companies write their contracts to protect themselves, moreso than you.
The best way for them to do that is to write certain clauses and exclusions into their contracts that benefit them more than they benefit you, the homeowner.
Here's another thing to consider:
Most products don't break during the time covered by warranties — typically years 2 and 3 of ownership. Moreover, the typical cost of repair is on average not much more than the cost of the extended warranty contract itself … What you should do: Self-insure by placing the money you would otherwise spend on service contracts into a savings account. Use that when you have to repair or replace a product at your own expense. Source
Before You Buy A Home Warranty
Before committing to a home warranty, weigh your options.
Read the fine print and know exactly what you're getting for your money.
If there is any contractual language that you don't understand or don't like, talk it over with the agent. They want you as a customer, so you might be surprised by how helpful they are.
Get all promises in writing and make sure that everything you want to be covered is included in the home service contract.
Choose your home warranty company carefully – they vary by region. Learn about their reputation, how they treat their customers, and how quickly they respond to service calls.
Find a home warranty company in your area.
In most cases, the cost of a home warranty is much cheaper than having to cover the cost of unexpected repairs and replacements yourself.
A home warranty also gives you peace of mind — especially when you end up having to have something fixed more than once.
If your appliances are not new and over 4 years old, getting a home warranty will turn out to be highly useful. However, if your home and the appliances you own are reasonably new and still covered by the manufacturer's warranty, you may want to consider getting an appliance warranty. Source
Home Warranty Benefits For Home Sellers & Buyers
There are benefits to both the home buyer and the home seller when it comes to home warranties:
As a home buyer, you get warranty coverage on the home systems and appliances that come inside your new home. Items will be repaired quickly and effortlessly on your part. Plus, you're protecting your cash flow.
As a home seller, the home is likely to sell faster and at a higher price with a home warranty being offered.
For the record…
Home service contract providers cannot and do not cover home structural defects or problems with home craftsmanship or finish. However, several states allow home service contract providers to also cover some structural items (such as roofing systems from leaks). Source
More About Home Warranties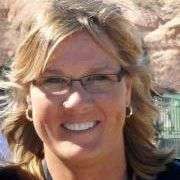 I like to help people find unique ways to do things that will save time & money — so I write about "outside the box" Household Tips and Life Hacks that most wouldn't think of. I'm super-organized. And I LOVE to clean! I even enjoy doing laundry (but not ironing). I'm also a lifelong dog owner — so I often share my favorite tips for living with dogs inside your home (like smart home design choices and dog-friendly cleaning & decorating ideas). Career-wise, I've been sharing my best ideas with others by blogging full-time since 1998 (the same year that Google started… and before the days of Facebook and YouTube). Prior to that, I worked in Higher Ed over 10 years before switching gears to pursue activities that I'm truly passionate about instead. For example, I've worked at a vet, in a photo lab, and at a zoo — to name a few. I enjoy the outdoors via bicycle, motorcycle, Jeep, or RV. When I'm not cleaning, organizing, decorating, or fixing something… you'll find me at the corner of Good News & Fun Times as publisher of The Fun Times Guide (32 fun & helpful websites). To date, I've personally written over 200 articles about cleaning, organization, DIY repairs, and household hacks on this site! A few have over 2M shares; many others have over 100K shares.