This post may contain affiliate links. If you buy thru these links, we may earn a commission at no additional cost to you.
---
Gifts For Homebodies is the closest I could think of for a Holiday Gift Guide filled with items that people who spend a lot of time at home would enjoy.
As someone who works from home and, therefore, spends a lot of time in my house — I love receiving clever (and useful) home gifts.
If you know someone who recently moved into a new house or someone who appreciates owning one-of-a-kind items… then you've come to the right place to find something special for them this year!
The following items are actually on my personal wishlist. Or… I own them myself already.
Trust me, I've done my research. These are NOT simply "random things I found on Amazon" (like you see with many gift guides).
Yes, there are lots of things from Amazon in this list — because that's where I buy almost everything for myself, for my house, and for others these days. But you'll also see cool one-of-a-kind items from Etsy — a wildly unique storefront where you can buy just about everything that you can dream up. Some items are even from Walmart and Target — because their prices are the best on certain things.
If I've used the item and written about it before, then I'm including my links to those reviews here as well — to help you decide for yourself, after you've seen the item put through its paces.
You will only find my very best tried and true favorites in my gift guides.
In this case, these are the "best of the best" personal gift items that anyone who spends a lot of time at home would appreciate! These are items that I would definitely enjoy receiving (if I don't already own it) — and I know that your friends and family members will, too.
Some of the items are big. Some of the items are small.
If you're like me, then you know that it can sometimes be fun to combine several smaller items and give them as one "larger" combo gift (or gift basket) — because variety is the spice of life, right?
Anyhoo, onto the list…
My 30 Favorite Gifts For Homebodies
I bought this for Jim to wear on a cruise with our nephew. It was definitely a hit! Not only did the little guy get a kick out of calling Jim "funcle" for days… but lots of people on the cruise stopped us and asked where we got that shirt.
Everyone likes custom wall art — especially when it features one of their favorite photos of all time! These are available in a wide variety of sizes, and the photo can be vertical or horizontal. What makes it totally unique is the fact that it's printed on pieces of wood from a pallet. It's one of the best house gifts that's perfect for both modern and rustic home decorating themes.
This is a fun way to show some personality when you're having drinks at home. It's up to you to decide which line you want to fill this 12 oz heavyweight glass up to: "Good day"… "Bad day"… or "Don't even ask". In our house, this is a bourbon glass for sure!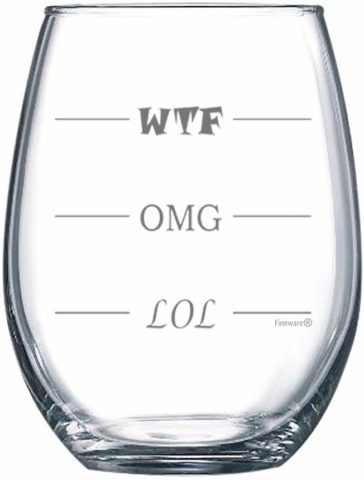 I'm not a wine drinker — but I have a good friend who is and she loves this glass! Similar to the whiskey glass above, your current mood will determine whether you fill this 15 oz. stemless wine glass up to the LOL line, the OMG line or the WTF line.
I like all of the different-sized pockets in this apron. Most aprons have very few pockets and they're rather odd-sized. But this apron is perfect for any household task from DIY projects to cleaning to hobbies — and the pockets are great for holding items of various sizes (like a phone). Plus, this apron criss-crosses in the back and covers you entirely — much like a summer dress.
Pillows with sayings always make smart home gifts. I keep this fun pillow on the chair in our guest bedroom. Just a friendly reminder to visitors that we do have dogs and their clothes will most likely get some dog fur on them during their stay with us.
Whether it's grandma's favorite recipe, your mom's, or your own… this is the perfect keepsake for that special recipe in your life. This cutting board is personalized with the entire recipe and any notes you want to appear!
I have 3 of these large salt lamps with dimmers that plug into an outlet, and 2 smaller ones that hold tealight candles inside. Love them all! No two look alike, and they give the room a spa-like setting which is very calming (whether they're turned "on" and glowing… or not). They provide a nice candlelight / nightlight effect whenever they're glowing. And when they're not, they are simply a fun way enjoy nature inside your home.
We have these and love them. I've also gifted them as new home gifts several times… and they love 'em. For us, they make the perfect dog-proof trash cans — because our dogs aren't tall enough and they can't figured out how to make them open. But we mostly got them for the no-touch factor and the ease of throwing things away when your hands are messy (or full). I use the smaller one to hold receipts and items that need to be shredded.
There's nothing more satisfying than seeing what your dog is up to while you're away from home! This motion camera is super cool because it has a dedicated app, 40-foot camera range, 2-way talking, nightvision, and pet calming sounds. It can record your pet's actions throughout the day — based on when they move (using a motion sensor), or you can continuously record.
If you know someone who will moving into a new house soon — or maybe they happen to move a lot — then these durable moving blankets will be appreciated. Buying blankets at an affordable price is better than renting them — because we've found several occasions to re-use our moving blankets. For example, we've used them as paint drop cloths, tarps when trailering things to to the dump, a seat cover / cargo liner (to line the inside of our SUV when buying plants & shrubs and when taking lawn clippings to the dump), and  — to name just a few.
Where else but online can you get a plush new mattress for less than $200 these days? AND… it comes highly rated. Check out all the 5-star ratings and rave reviews from over 10,000 customers! Trust me, we recently bought one from a local mattress store and paid just over $1,000. Unfortunately, after sleeping on it for 7 months, we're realizing we should've gotten a hybrid mattress — like this one (memory foam on top of an innerspring base). Now, we're thinking about buying this one as an affordable replacement.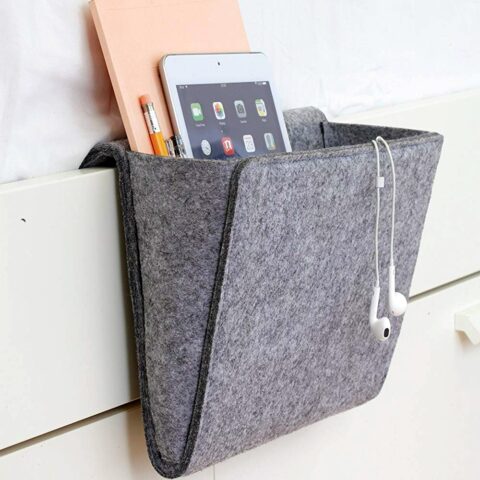 I bought 2 of these — one for each side of our bed. They're perfect for keeping tablets (or in our case, our Chromebooks), headphones, books, notepads, phones, and snacks within easy reach and close to the bed at all times. The best part is the fact that it's entirely made of soft felt, with a firm interior core. So there are no rough edges to scratch your gadgets. And it doesn't make any noise when I put my laptop in it after hubby has fallen asleep.
Sometimes, very personal home gifts are valued more. I have this journal. I also gifted this journal to someone I'm close to. I like this one because it's easy to jot down just 1 thing each day. And it's fun to read those things back after some time has passed! This is an undated 5-year memory book with pages that are lined, and a built-in silk ribbon bookmark — so you can open to the page where you left off every day.
When someone has a dog, it's like having a child — and they want to include their dog in most things. This often includes sitting on the sofa (or lying on the bed). This funny pillow is great for a dog owner who likes to show some personality in their style and home decor.

I'm a Poo Pourri O-G. Seriously. I was using this wonderfully scented toilet spray before most people had even heard of it yet. When I'm not making my own copycat version by mimicking the original Poo Pourri ingredients, I'm buying these up whenever they go on sale — because they make great gifts! And the smaller bottles are great for travel, too.
Straws, straws, straws. Everyone's talking about straws. Since plastic straws have been banned in many places (and paper ones are not at all enjoyable to use), this is the perfect way to always have your own reusable straw — everywhere you go! Even if you only travel to work and back, it's nice to know you'll have a straw when you want one. This set of 4 telescoping, collapsible metal straws also comes with the perfect-sized cleaning brush, plus a durable keychain and an aluminum travel case for each one.
If you want reusable straws for the home, rather than for travel — these make great home gifts! The set of 8 includes 4 straight ones and 4 with a bent tip. And they come in your choice of colors, too. I like metal straws because they make great stirrers… and they last forever!  (This set also includes the perfect-sized brush for easy cleaning.)
The best part about this car seat protector for dog owners is the fact that it can be used 3 different ways: 1) as a hammock — completely protecting every inch of the back seats in your SUV, 2) as a cargo liner — protecting most of the cargo area of your SUV with the back seats reclined, and 3) as a cargo kennel — keeping your dogs in the far back cargo area of your SUV so your back seats can still be used. I've tried all 3 and use option #3 the most. I keep this set-up in my SUV year-round, but it's easy to remove in a hurry if we're not taking the dogs and need that extra 3rd row of seats for guests.
Sure, we all have phones that we can grab to see the time or set an alarm. Some of us also have an Alexa or Google Assistant hub that will shout out the current time when "asked". But in our master bedroom, we also like having a basic digital clock like this — with very large illuminated numbers — positioned near the TV. That way, we can glance at any time (day or night) to quickly see the time — even from the master bathroom while we're showering. The best part: it's super easy to see during the night. It even acts as a soft nightlight! (And yeah… it's small enough that you can take it with you when you travel.)
No one likes warm beer! With the original Corkcicle Chillsner stick, you can keep your cold beer cold simply by inserting it into any longneck beer bottle and drinking right through it. (There are 4 easy-flow holes for consistent, smooth drinking.) Just freeze it first. The stainless steel frame freezes quickly and cleans easily. It's one of the smartest home gifts for guys.
This is the book that got me started with Essential Oils! I learned how to use them properly, which oils go together well to make specific blends, and detailed Aromatherapy recipes. With this book, you can make your own blends and reap the benefits from combining Essential Oils.
The is another great book about Essential Oils that is very popular. This one gets updated regularly with unique Essential Oil blends and recipes that you can try. In case you're wondering, here are 12 different ways to use Essential Oils in your life. These days, anything having to do with Essential Oils would make good home gifts.
This is one of the highest rated blacklight urine detectors that I've seen. I keep an eye on products like this — because pee stains are one of the most popular questions we get on from pet owners on our Dog Guide. And it's important to treat the stain properly (and quickly!) to prevent your dog from peeing there again. Pet house gifts like this are something people wouldn't normally buy for themselves — but they'll sure appreciate it after they've got it!
I have 2 different robot vacuum cleaners — one for upstairs and one for downstairs. This one is a step above mine in terms of quality and the latest features (like wifi) — yet it's at a price that's below mine. If you have pets, then an auto-schedule vacuum cleaner is a dream come true — because it gets all of the fur that's difficult to reach underneath furniture and along the baseboards! Hands down, this is definitely one of the best home gifts… ever.
I have so many of these candles, I've stopped counting! Candleberry makes the longest lasting scented candles. (And I've tried many different brands.) These are hard to find in stores. I first discovered them when touring Kentucky bourbon distilleries. They have lots of 'regular' scents that are amazing, but my favorites are the alcohol-scented ones because they're so darn unique.
Weighted blankets are incredibly popular! They're helpful for anyone who has trouble sleeping or various health issues. The added weight of the blanket alone provides a calming effect — much like a hug does. And the tiny glass beads sewn inside provide a unique tactile sensation when you move — much like a touch. Both of these features are thought to enhance sleep and reduce anxiety. (TIP: Choose one that's around 10% of your body weight — so a 150lb person would use a 15lb blanket.)
I work from home now — but I used to do the rush-hour commute back and forth to work each day. When I did, I had a 2-compartment lunch tote like this. It's perfect for keeping dry foods separated in the top compartment, and any hot/cold foods that could possibly leak in the bottom compartment. There's also a front zippered pocket for utensils and napkins. Plus, 2 side pockets for other small items.
These are 100% pure therapeutic grade Essential Oils — which is a requirement for making your own aromatherapy blends. (You do not want synthetic blends.) This sampler set includes the most popular Essential Oil scents: Lavender, Tea Tree, Eucalyptus, Peppermint, Lemongrass, Orange, Rosemary, and Frankincense. Essential Oils make great house gifts — because there are so many different ways to use them!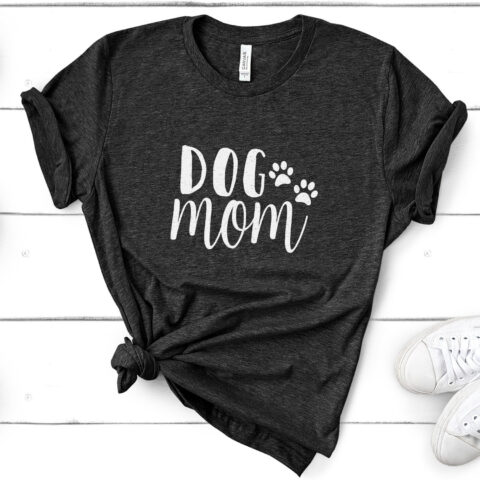 Dog moms play an important role — from managing most of the training, feeding, dog walking, and playing to caring for a sick pup on occasion and cleaning up after them. I'm a busy dog mom and I'm proud to wear my shirt! There's a size and color to fit everyone's needs.
The Bottom Line
I hope you've found an item or two on this list of house and home gifts that your friends or relatives (or yourself) would be thrilled to own.
But if these items aren't exactly what you were looking for…
I also have a list of "silly" gift items (many of them are practical and useful in the home) that you might enjoy.
See my clever list of Dirty Santa Gift Ideas For Adults!
Like this post? Save it to read again later… or share with others on Pinterest!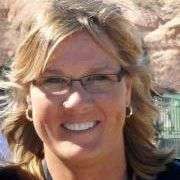 I like to help people find unique ways to do things that will save time & money — so I write about "outside the box" Household Tips and Life Hacks that most wouldn't think of. I'm super-organized. And I LOVE to clean! I even enjoy doing laundry (but not ironing). I'm also a lifelong dog owner — so I often share my favorite tips for living with dogs inside your home (like smart home design choices and dog-friendly cleaning & decorating ideas). Career-wise, I've been sharing my best ideas with others by blogging full-time since 1998 (the same year that Google started… and before the days of Facebook and YouTube). Prior to that, I worked in Higher Ed over 10 years before switching gears to pursue activities that I'm truly passionate about instead. For example, I've worked at a vet, in a photo lab, and at a zoo — to name a few. I enjoy the outdoors via bicycle, motorcycle, Jeep, or RV. When I'm not cleaning, organizing, decorating, or fixing something… you'll find me at the corner of Good News & Fun Times as publisher of The Fun Times Guide (32 fun & helpful websites). To date, I've personally written over 200 articles about cleaning, organization, DIY repairs, and household hacks on this site! A few have over 2M shares; many others have over 100K shares.