This post may contain affiliate links. If you buy thru these links, we may earn a commission at no additional cost to you.
---
When designing our new bathroom, I came up with a list of things you might not think of when designing your bathroom space.
Then, I found the following list of bathroom upgrades and immediately added some of them to my list!
According to The Family Handyman, these are the top upgrades and remodeling projects for bathrooms:
#1 – Whirlpool tubs
"Water-jet" tubs ($800 to $8,000) provide a more powerful water stream. "Air-jet" tubs ($1,200 to $20,000) massage by blasting air through tiny holes. When it comes to whirlpool tubs, some people prefer the tingle of air massage; others find it too gentle. Air-jet tubs are often louder and incoming air cools the water faster.
Did you know?…
When you look at prices for whirlpool tubs, remember to add at least $200 for the faucet, plumbing and electrical supplies. You may also want to replace your water heater, since you'll need one with a heater capacity at about 75% of the tub's capacity.
#2 – Soap & shampoo dispensers
Push-button dispensers mean less clutter, more convenience, and quicker cleaning. Many even dispense 3 or 4 different liquids (soap, shampoo, conditioner, lotion) from one mechanism. You can either screw it to the wall or fasten it with double-sided adhesive tape.
Did you know?…
Many shower soap dispensers have indicators on the side to let you know when it's time to refill — before getting into the shower and finding out that they're empty.
#3 – Towel warmers
Who wouldn't like to have a warm towel waiting as you step out of the shower or bath? Towel warmers are also practical… towels dry faster, so they're less likely to develop a musty odor. A towel warmer can also take the chill out of a cool bathroom.
Did you know?…
Adding a heated towel rack isn't any more difficult than installing a "regular" towel bar. You can choose from stand-alone, hard-wired, or plug-in versions, with prices ranging from $40 to $250.
#4 – Big mirrors
One big mirror in the bathroom will provide the most dramatic effects with even the most limited of budgets — especially in smaller bathrooms.
Did you know?…
You can get a large, unframed mirror cut exactly to the size and shape you want, with or without polished or beveled edges, and with or without holes cut out so the mirror fits neatly over switches, outlets or light fixtures. Find them under "mirrors" in the phone book.
#5 – Dimmer switches
Adjustable lighting using a dimmer switch makes it possible for the lights to match your mood — bright light for applying makeup or shaving; soft light during a soothing shower or bath.
Did you know?…
Dimmer switches cost as little as $8 and as much as $20 and can be installed yourself.
#6 – Secondary medicine cabinets
What bathroom can't use more storage space? There's one spot that almost every bathroom has available for an extra medicine cabinet… that is, right behind the bathroom door. If you install a recessed cabinet that fits between the studs, you won't lose an inch of space in the bathroom.
Did you know?…
The latest trend is to install two medicine cabinets side-by-side or even on top of one another. Many people even place a medicine cabinet above the toilet. When they're designed to look less like medicine cabinets and more like wall art, they can be quite attractive and, if mirrored, can give the illusion of a bigger bathroom. When mirrored medicine cabinets are placed one over the other, and at a lower level, then they could provide the benefit of a floor-length mirror.
#7 – New faucets & hardware
A quick way to update the look of your bathroom is to purchase a new set of matching hardware (faucet, light fixtures, towel bars, cabinet door handles). High-quality hardware may seem expensive at first, but it will make a big difference in the overall look of the room. New light switches and outlet covers are much less expensive and serve to give your bathroom a boost as well.
Did you know?…
Replacing handles (which require 2 holes) isn't as easy as replacing knobs (which need a single hole) — because hole spacing can vary a lot.
#8 – Quiet fans
The really quiet bathroom fans (1.5 sones or less) start at about $100.
Did you know?…
You should always run the bath fan anytime you are taking a bath or shower, or otherwise running enough hot water to steam up the mirrors. The reason: hot steamy water feeds mildew and causes condensation which causes rot inside your walls. To prevent the moisture from building up, you should run the bath fan for a full 20 minutes after you shower or bathe.
#9 – Heated flooring
If you live in a cold-weather state, then your feet will love you for this upgrade. Especially since most of the time spent in the master bathroom is barefooted. Heated flooring systems are a luxurious option that more and more home owners are choosing.
Did you know?…
"Electric resistance wires" operate like an electric blanket, whereas "Hydronic" systems put out more heat and more economically. You can expect to pay $10 or more per square foot for any type of floor heating system.
#10 – Frameless shower & tub doors
Without tiny crevices that tend to collect soap scum, frameless shower doors will save you hours of cleaning time!
Did you know?…
On frameless doors, the handles and hinges are mounted directly through the glass rather than being attached to the frames.
More Tips For Remodeling Your Bathroom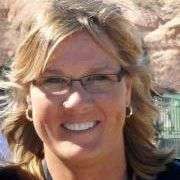 I like to help people find unique ways to do things that will save time & money — so I write about "outside the box" Household Tips and Life Hacks that most wouldn't think of. I'm super-organized. And I LOVE to clean! I even enjoy doing laundry (but not ironing). I'm also a lifelong dog owner — so I often share my favorite tips for living with dogs inside your home (like smart home design choices and dog-friendly cleaning & decorating ideas). Career-wise, I've been sharing my best ideas with others by blogging full-time since 1998 (the same year that Google started… and before the days of Facebook and YouTube). Prior to that, I worked in Higher Ed over 10 years before switching gears to pursue activities that I'm truly passionate about instead. For example, I've worked at a vet, in a photo lab, and at a zoo — to name a few. I enjoy the outdoors via bicycle, motorcycle, Jeep, or RV. When I'm not cleaning, organizing, decorating, or fixing something… you'll find me at the corner of Good News & Fun Times as publisher of The Fun Times Guide (32 fun & helpful websites). To date, I've personally written over 200 articles about cleaning, organization, DIY repairs, and household hacks on this site! A few have over 2M shares; many others have over 100K shares.